Should you have a destination wedding?
A destination wedding is bound to have its own pros and cons because it is held in a location that is away from the couple's hometown. Nonetheless, this exotic alternative allows a couple to exchange their vows at an adventurous or idyllic location, occasionally saving money to boot.
Destination weddings vary greatly in size. Some destination weddings involve just the eloping couple, some destination weddings include a few close friends and family, while other destination weddings are full tilt affairs with multiple parties over a long wedding weekend.
So, would a destination wedding be right for you? Let us examine some pros and cons of a destination wedding.
Pro: Complete Wedding Package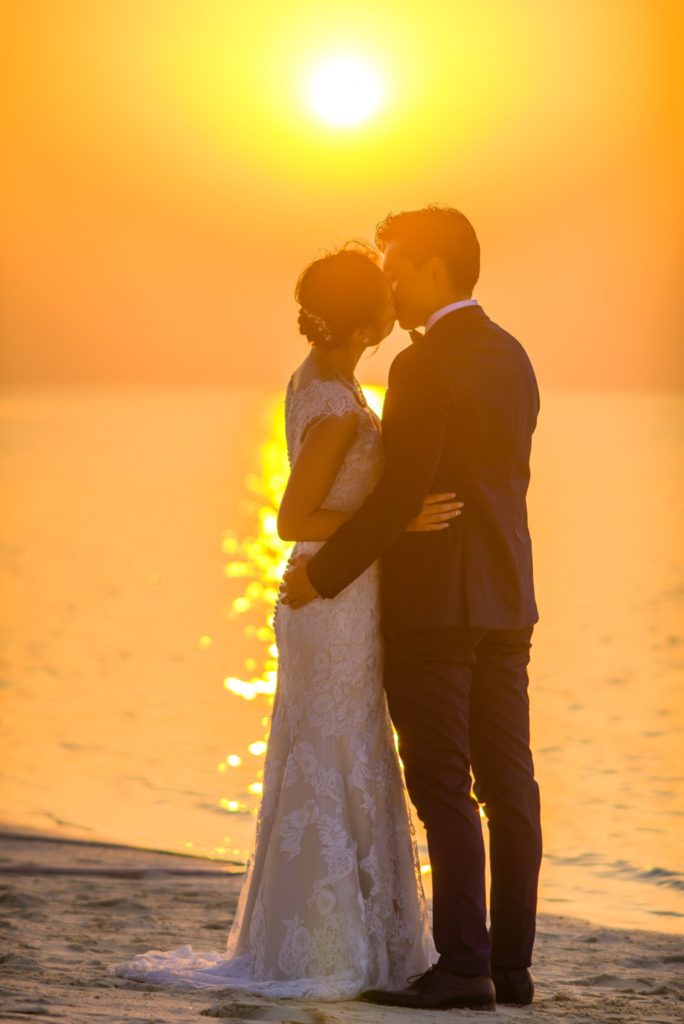 Resorts and tourism organizations have seen the dollar signs behind the destination wedding trend and make it their business to keep destination weddings stress-free and simpler. As part of a package deal, many offer the complimentary services of their on-site wedding consultant who will help you coordinate all of the ceremony essentials like a marriage license, cake, and officiant. All you have to do is show up. The on-site wedding coordinator often serves as your concierge for the duration of your stay and can organize activities for your guests such as sightseeing, SCUBA or snorkeling excursions, sports, or shopping. If your resort has a spa onsite, you can arrange to give your guests spa services as "thank you" gifts.
Pro: Avoid Stressful Family Situations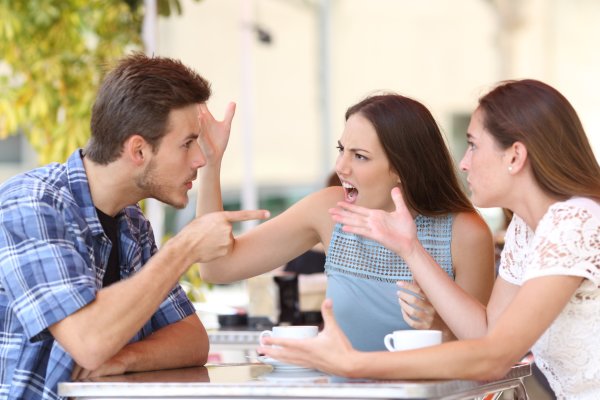 With a smaller invitation list, you can avoid feeling forced to invite the cousin you cannot stand or the in-law that everyone fights with. You can just invite your very closest friends and family to the intimate ceremony and celebration or keep it romantic and do not invite anyone. You can always send them pictures.
Pro: Smaller Guest List Means Less Expensive Reception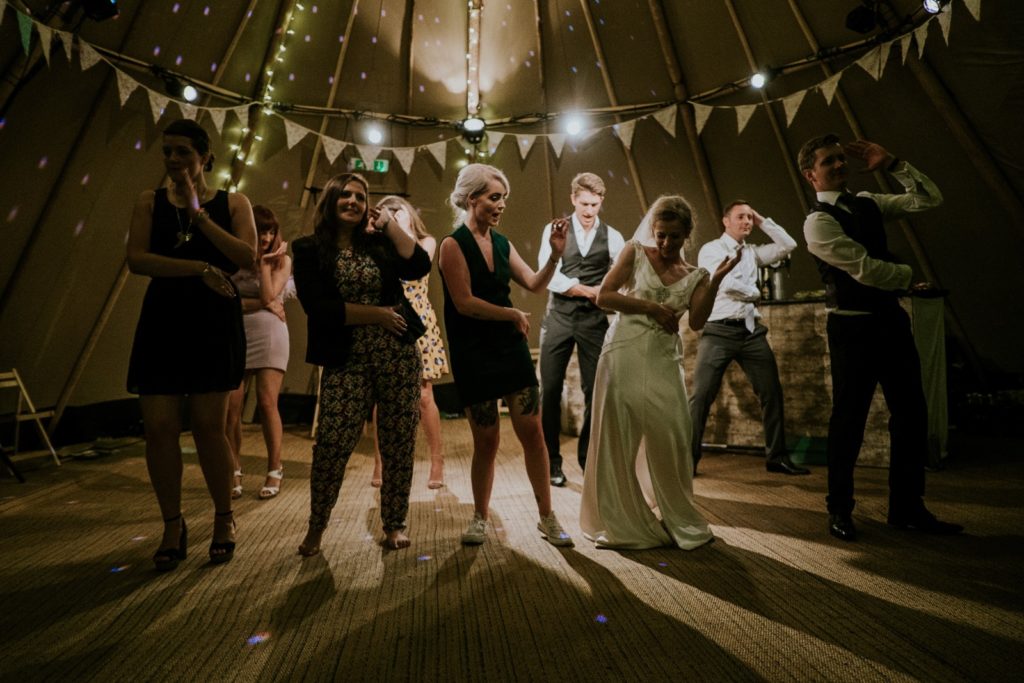 In most cases, if you have only a handful of friends and family or you have 50—the likelihood is that if you were to have a traditional wedding near home, your reception could be about 200 people. Spending a luxurious wedding weekend in a dramatic location can often cost less than a seated dinner at a nice location in your hometown.
Although the reception may be less expensive, the costs of travel should be included in your budget. Destination wedding etiquette may call for the bride and groom to pay for the hotel rooms, food, and some guests' expenses—although etiquette varies greatly and changes over time. Some only pay for the wedding party, and some not at all. The bride and groom should negotiate for reduced-rate accommodations or a block of rooms for their guests if accommodations are not included. Guests are expected to pay for their own airfare. If money is an issue, look at domestic locations or countries with a favorable exchange rate, and consider keeping the guest list small.
Pro: Honeymoon at Your Dream Locale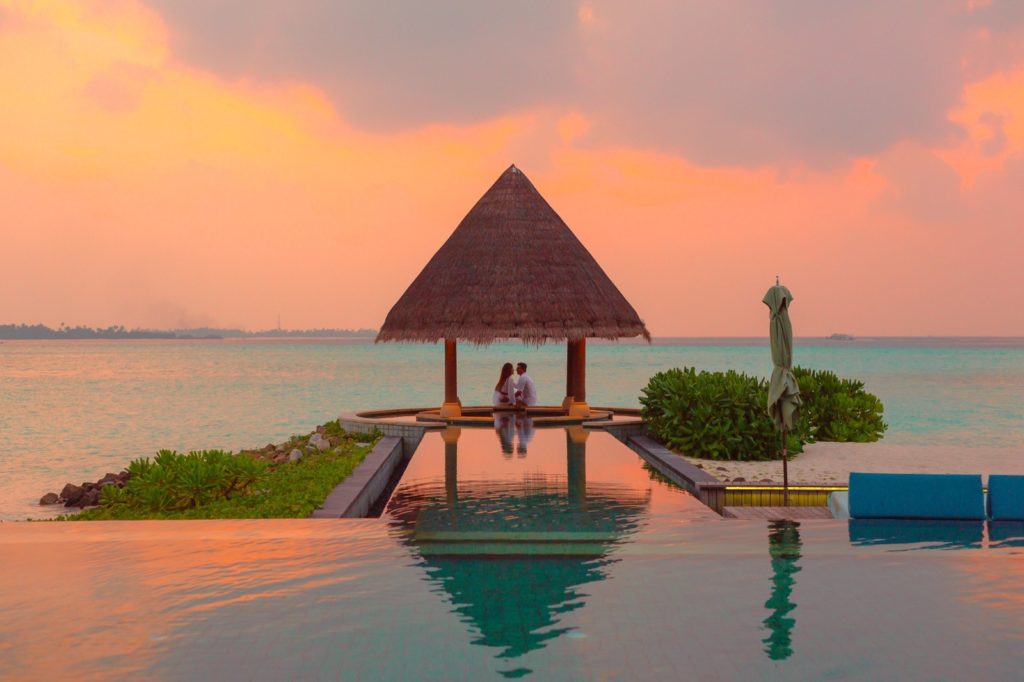 If you had gotten married close to home, in most cases, the first night as man and wife is not far from the wedding reception. Instead of spending your honeymoon at a bed and breakfast, hotel, or your house, you can have the trip of a lifetime in a glamorous location. Best of all, you will have a good excuse to return there for a 5th, 10th, or 25th year anniversary
Con: Long Distance Red Tape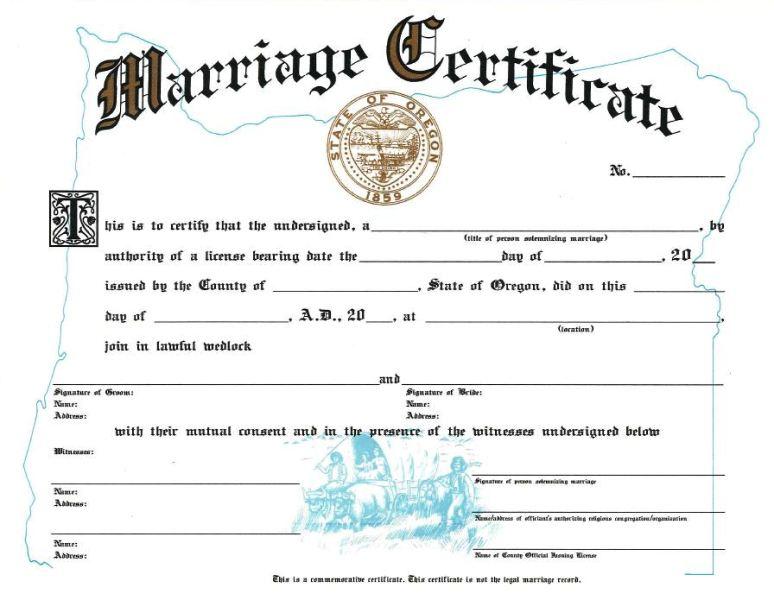 A destination wedding may be full of hurdles if you do not choose to get married at a resort that specializes in offering wedding services. If you choose to arrange it on your own, you will have to juggle all those details yourself long distance. If your destination wedding is in a foreign country or even another state, you might run into complications when trying to get a marriage license. Consider hiring a coordinator who specializes in destination weddings to help you over these speed bumps. Whether you get a wedding coordinator or not, you should know how to get a marriage license in that location. Also, check with the local tourist board, it may have literature available to help you find local florists, photographers, and venues.
Now to the second part of the pros and cons of a destination wedding.
Con: People You Care About Might Not Make It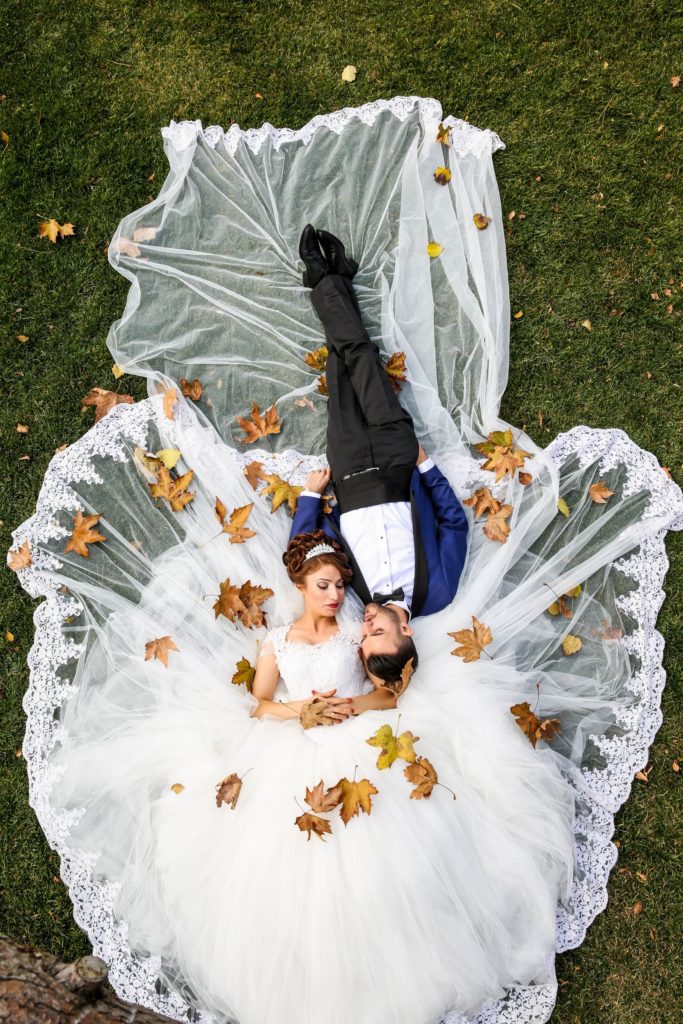 Particularly for far-away locations, some guests may not be able to attend due to the expense, the difficulty of getting time off of work, or age may make flights harder to manage. Older guests have difficulty traveling. Before you put down the wedding deposit, talk to those people you feel would be truly essential to have at the wedding. If cost is a blocker for some, then consider paying for some of your guests' airfare, and look into group discounts through travel agents. On the plus side, you will have far more time to spend with the guests who can attend your destination wedding rather than if you had a traditional wedding close to home.
Con: Your Family Is on Your Honeymoon after your destination wedding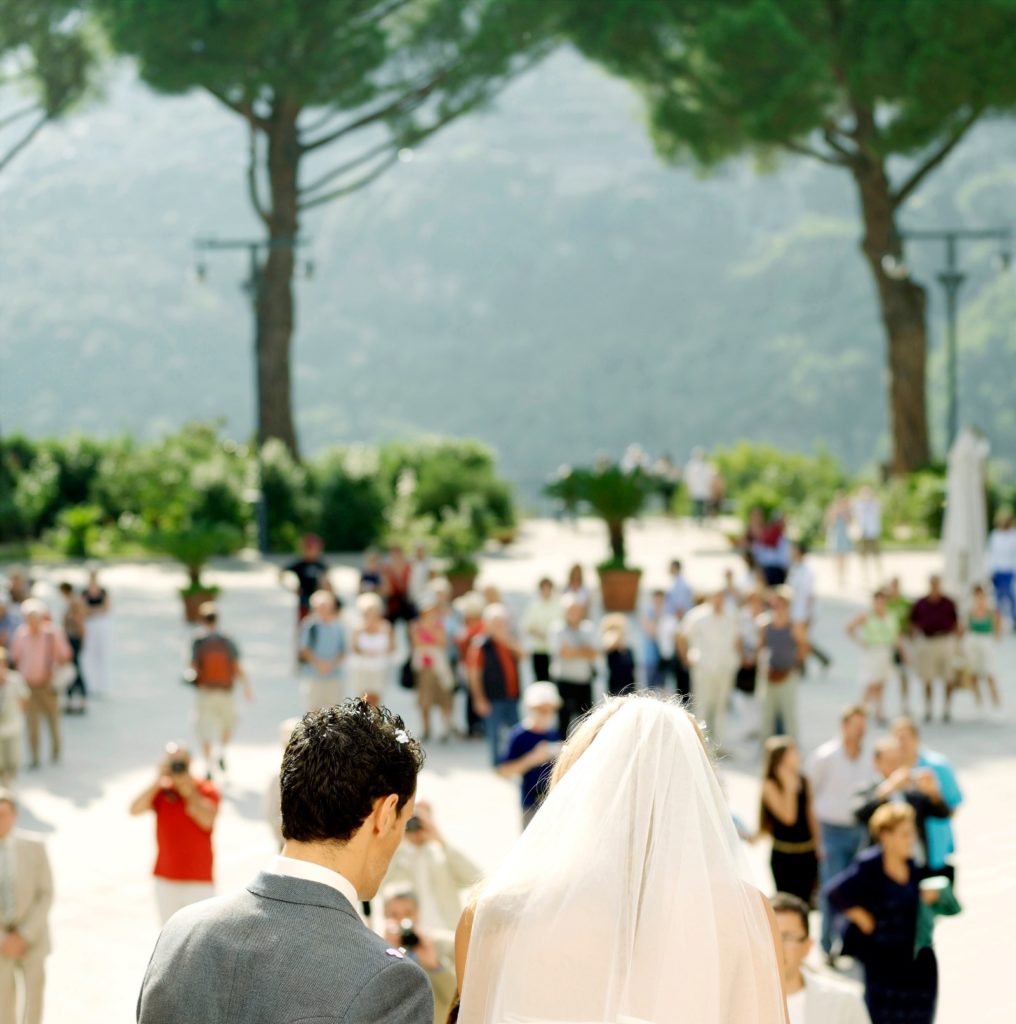 Congratulations, you are married. But now, you are on your honeymoon with your family and friends. Of course, you are probably in a beautiful place, but will you have enough romantic alone time? To get away from your loved ones, make sure you schedule away time and insist on it. You can arrive a few days before everyone else (you may need to do this anyway for marriage license requirements) and plan some special time for yourselves, or you can have a honeymoon nearby afterward. If neither of these is ​possible, find interesting things your wedding party can do while you and your fiance have alone time.
Now that you are fully aware of the pros and cons of a destination wedding, why not check out our destination wedding page: