EUROPEAN TRAVEL INSPIRATION
Paris & Bordeaux
Travel to two gorgeous cities in France, known for their cultural and culinary classics during this immersive week-long wine tour experience. Starting in Paris, the City of Light, you'll spend the first few days exploring the city, visiting world-renowned wineries and landmarks, with the help of your tour guide. Then, you will take a breathtaking two-hour train ride to spend your last few days in beautiful Bordeaux, where more wineries and sights to see await. All the fine details from transportation to excursions to restaurant recommendations can be made. Enjoy the experience while we take you on a journey.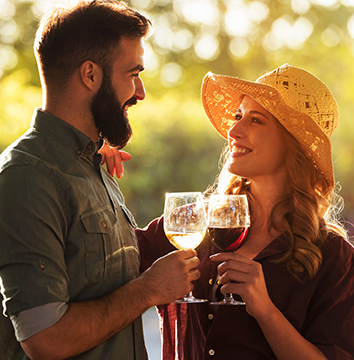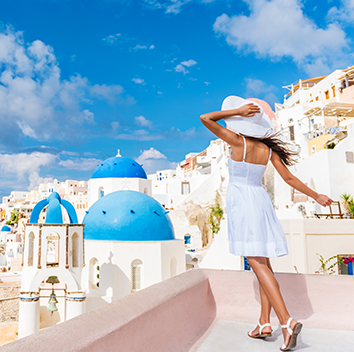 Athens, Santorini, & Mykonos
Experience the historic landmarks and beautiful islands that Greece has to offer on this relaxing, nine-day excursion. You'll start in Athens and enjoy a fully planned-out itinerary that includes your hotels and sightseeing tours, including visiting famous traditional and mythological landmarks. Then, you'll travel to gorgeous Santorini and enjoy activities such as a dazzling dinner in view of the Aegean sea and a volcanic arc, as well as charming wine tours. Finally, you'll take the ferry over to Mykonos island, where you'll spend your last full day basking in the sun on the golden-sand beaches before heading back to Athens to fly out.
European Classics for Foodies
London, Paris, & Rome
Indulge your culinary side with this amazing ten-day excursion exploring the European cities best known for their food. Starting in London, this trip's itinerary includes drinking pints at historic pubs, a tasting tour at a gin distillery, and of course, visiting dozens of famous landmarks and grabbing some world-renowned fish and chips. Next, you will travel first class by rail and head to beautiful Paris. Here, you'll be delighted with walking tours, visiting fresh butchers and bakeries, and, you guessed it, delectable winery tours. The final stop is Rome where you'll absolutely devour the authentic pizza and pasta, paired with quaint walking and winery tours. Every flight, hotel, and tour is planned, although some restaurant and meal plans are left up to you.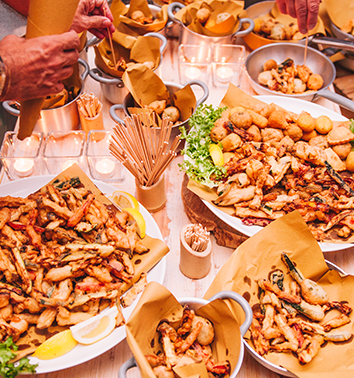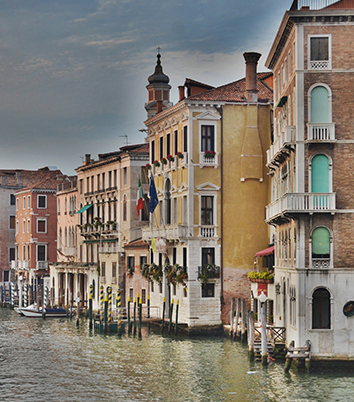 Rome, Florence, & Venice
On this ten-day "Grand Tour" of Italy, you'll be completely immersed in the beautiful history and culture of this breathtaking country. Starting in Rome, the Eternal City, relish in activities such as a beautiful panoramic tour of the city, seeing every historic landmark, and a gorgeous art gallery tour with a picnic in the garden. On day four, you'll travel by train to Florence where more jaw-dropping walking tours await in this medieval city, packed with arts and culture. The final train ride will take you to Venice where you'll experience the true beauty of canal street along the Grand Canal, complete with a private gondola ride. More amazing experiences such as walking, food, and winery tours await until you depart Venice on the tenth and final day of your trip.
Taste of British Classics
London, York, & Edinburgh
Experience three of Great Britain's most historic and charming cities on this fully-planned nine-day foodie journey. Starting in London, you'll begin with a memorable four-hour walking tour along the Thames, visiting historic pubs and landmarks such as the Tower of London. The next day's plans include more foodie tours as you'll visit the famous Borough Market and try delectable wines and pastries. You'll then travel by Underground to the fascinating, walled city of York. While in York, soak in the beauty during your walking tour, and of course, more mouth-watering food tours and beautiful sites await you, including a short trip to the spa city of Harrogate. Finally, you'll travel from York to Edinburgh, the capital of Scotland. This city features a beautiful mix of old and new culture, lined with castles, pubs, and gin distilleries that you will visit. On your last full day in Edinburgh, you'll enjoy a day-long tour discovering all of the scotch and seafood that Scotland has to offer.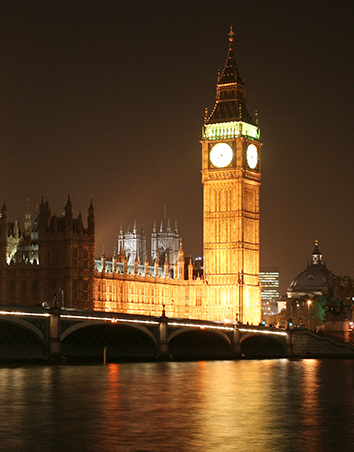 Inspired to Start Planning Your European Vacation?
Take the next step and book your complimentary consultation call with me now!